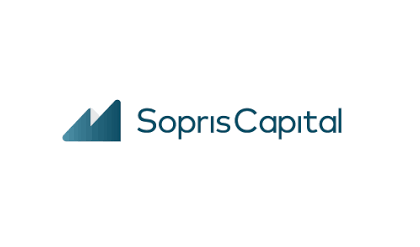 SymphonyCare WellStack to Accelerate Innovation and Growth through Data Analytics Modernization for Healthcare Providers with Funding from Sopris Capital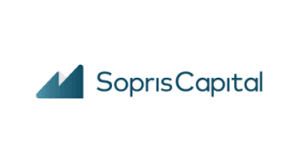 MADISON, Wis., Sept. 21, 2021 — SymphonyCare, a health cloud data management company, today announced it has closed a new round of growth funding from Sopris Capital.
SymphonyCare integrates and standardizes large, complex datasets for healthcare organizations struggling to generate actionable insights, analytics and unified patient records from multiple siloed and inconsistent data sources, lack of staffing and varied technical skill sets among employees.
"At Sopris Capital, we look for companies that solve critical pain points in healthcare, and SymphonyCare is doing just that with its powerful data integration and digital transformation capabilities," said Abinav Sankar, Partner at Sopris Capital who joins the SymphonyCare Board of Directors. "In a world where data is used to make key operational decisions, it just doesn't make sense for health systems to base conclusions using inaccurate data that's oftentimes months old. With Ravi's leadership and past successes, SymphonyCare is poised to continue excelling at making meaningful advancements for cloud-based data management in healthcare. They are an exciting addition to our portfolio."
With the funding, SymphonyCare will expand WellStack, its cloud-based single-source-of-truth platform and enhance functionality in its Align Analytics suite, Empower patient engagement suite, Navigate population health management and Reconcile medication management applications.
"Sopris Capital is a perfect investment partner for us because of their deep connections and focus in healthcare," said Ravi Kalla, founder and CEO of SymphonyCare. "Together, we will be able to accelerate growth and continue to innovate and provide future-proof solutions to help our clients keep up with technological advancements."
The Wisconsin Health Information Organization (WHIO), Wisconsin Collaborative for Healthcare Quality, Sinai Health and Penn Highlands Health are just a few organizations benefiting from SymphonyCare's data management and patient engagement solutions. 
"SymphonyCare is a best-in-class partner and provides our customers with custom-built analytical data marts and on-demand reports to evaluate the health of Wisconsinites and the health care delivery system in Wisconsin," said Dana Richardson, CEO of WHIO. "As we add more data sources to our platform, these data will be integrated with our current data so that our users will have access to multi-dimensional data and reports to meet specific business intelligence needs, something that we couldn't do in the past."
About SymphonyCare
An innovative healthcare data management company, SymphonyCare created WellStack, the industry's first agile big data foundation that is flexible and extensible to meet current and future use cases without continued additional investments. A cloud-based enterprise data platform and applications ecosystem, WellStack is a scalable and affordable single source-of-truth that produces actionable data insights to manage risk, improve outcomes and operational and financial performance. SymphonyCare's customer-focused expertise comes from the diverse needs of its clients that include payers, providers, integrated delivery systems, research and quality collaboratives, and APCD organizations. Learn more at symphonycare.com.
About Sopris Capital 
Based in the United States, Sopris Capital is a venture capital firm that invests growth equity in technology-enabled business services and Software and AI/ML companies solving critical pain points. Sopris seeks to be a value-added partner to fast-growing companies with a validated business model, proven product/market fit, and a management team that can capitalize on the opportunity ahead. Learn more at sopriscapital.com.
# # #
Media Contact:
Jason Niosi, SymphonyCare
jason.niosi@symphonycare.com